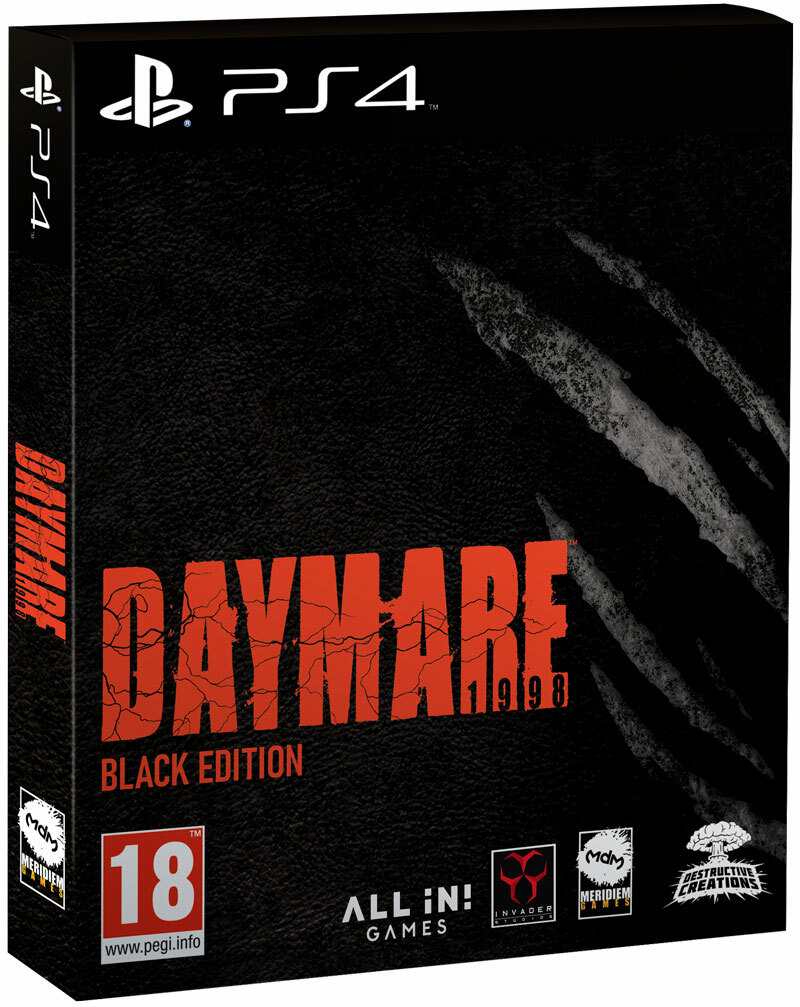 20% off w/ code POPUPSEPT20. Min spend £15. Max £75 off
Auction Type :

Buy it Now

Condition :

New

Category :

Video Games & Consoles:Video Games

Time left :

0 days, 0 hours, 0 minutes

Ships to :

United Kingdom

Return policy :

Yes (30 days)

Seller :

thegamecollectionoutlet (99.7%)

Stock :

41 Available (41 sold)

Viewed :

2480 times
Product Details
Publisher :
Invader Studios
Platform :
Sony PlayStation 4
Game Name :
Daymare: 1998 Black Edition
What the Seller Says
Daymare: 1998 Black Edition (PS4) PS4 In Stock New Description Delivery Returns Daymare: 1998 is a third-person survival horror game that recreates the mood of iconic titles from the 90s, with a fresh storyline. An incident that turns a small town into a deadly zone, three characters to play with and little time to find the truth, before its mutated citizens abrubtly end your mission. Its August 19th, 1998 and the H.A.D.E.S team is on its way to Aegis labs... Immerse yourself neck-deep in the horrors of the town of Keen Sight. From three unique perspectives that intertwine, uncover the final truth of what happened in Northwestern America in 1998 diving into the story, cracking all puzzles, killing some monsters... but dont forget to survive! Visit Keen Sight, Idaho, unravel the obscured past of Keen Sight, a peaceful and quiet town tucked away in the seemingly endless woods of Idaho. Stunning and immersive 3D environments, both indoor and outdoor, await you in the absolutely terrifying yet equally thrilling adventure that is Daymere: 1998! Please note - Unless stated otherwise, all of our games are the UK version and English language. Please contact us if you have any enquiries regarding compatibility or other available languages. When will my order be dispatched? Orders will be dispatched on the next working day. When can I expect it to arrive? UKDeliveries to destinations in the UK usually arrive within 1-2 working days after the order is dispatched with the vast majority arriving on the next working day. If you no longer want your purchase you can arrange to return it to us within 30 days of placing the order for a refund, provided that the item is in its original packaging. Please be aware that we will not refund your return postage costs. Please check compatibility before completing checkout. For our full returns information, click here.